Candy Blue 1955 Chevy Street Truck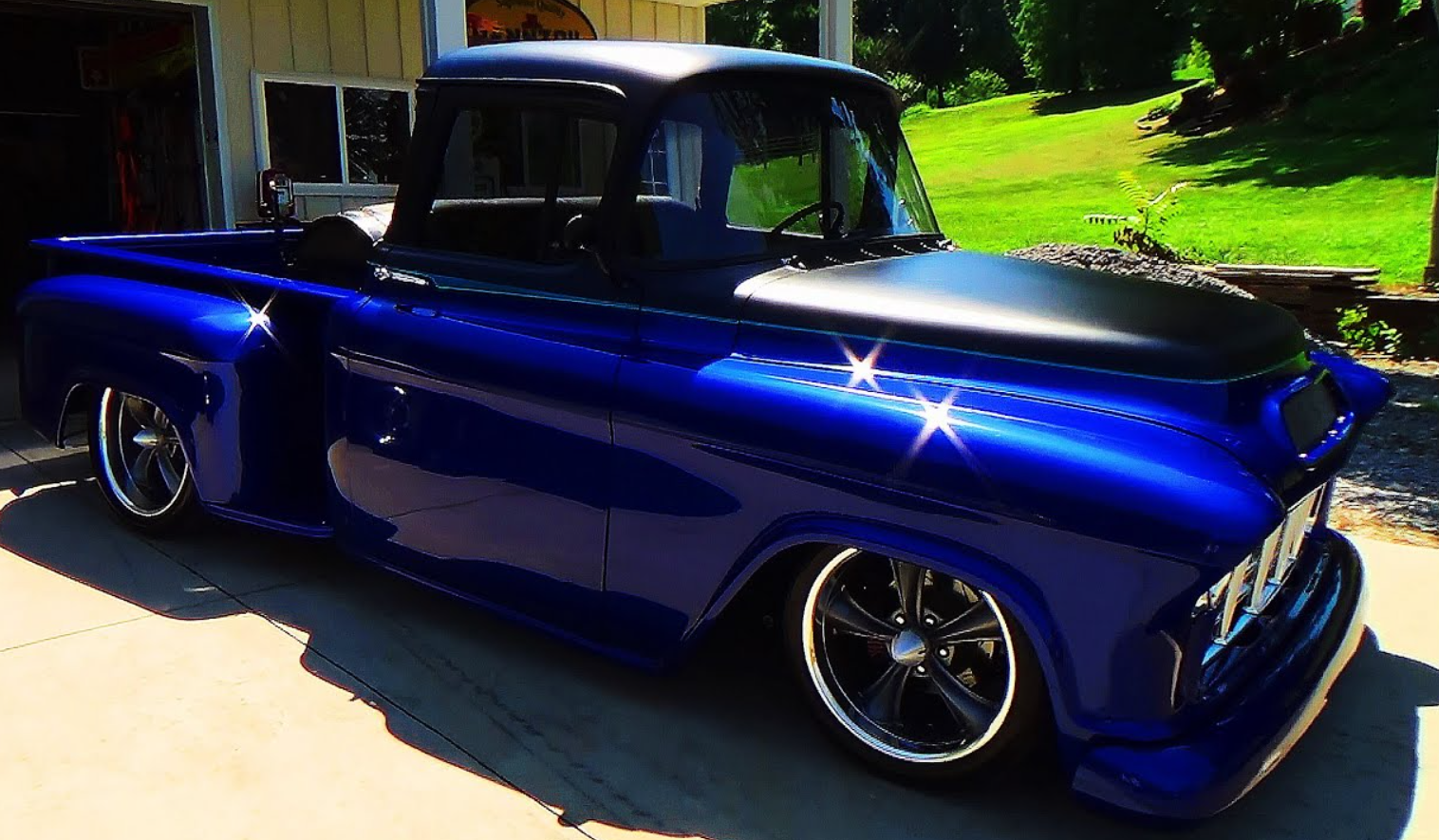 Today we are going to share with you a 1955 Chevrolet pickup truck that's absolutely astonishing.
This awesome pick up truck that the owner had acquired for free from his son, transformed the barn find of sorts into something that everyone would be proud to call it their own. Being honest he did quite a good job!
With lots of craftsmanship and a bit of custom work, this rig comes together to impress and make heads turn everywhere that it appears.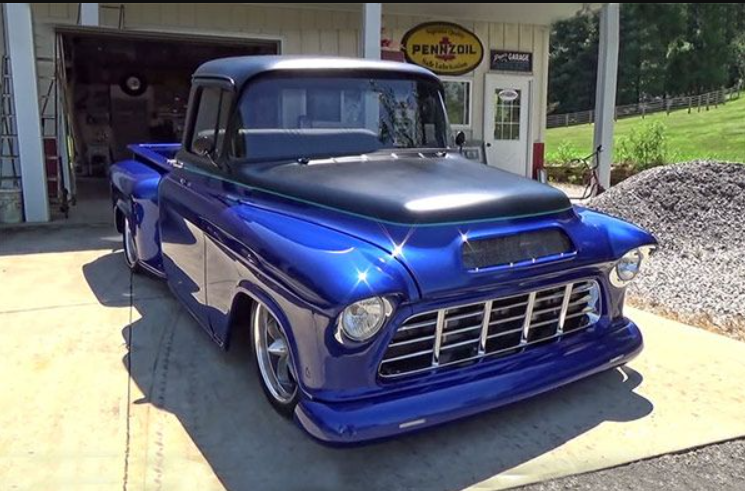 The truck is just fantastic and we don't know if you agree with us in this but, the color is truly a mind blower.
The truck has under its hood a LT1 so, yes, it's anything but slow. We're pretty sure you'll love the sounds of the engine as well.
It's a clean and awesome truck but what we truly like about it is the whisky barrel. It's put in the bed that was designed to hold the air ride equipment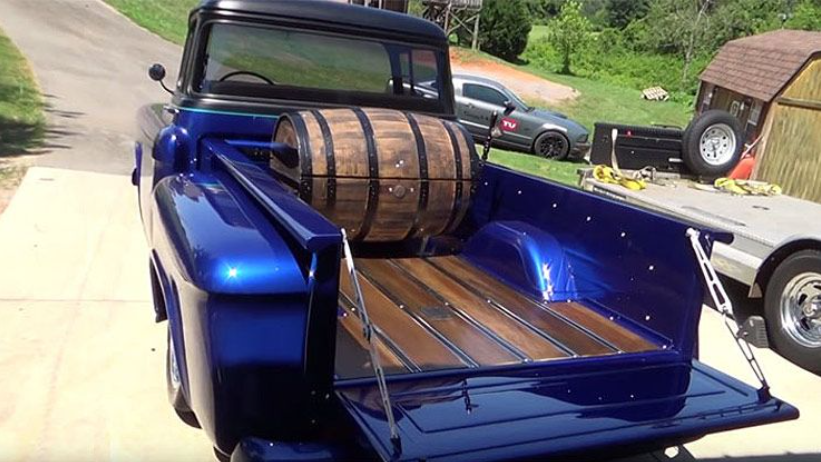 Pretty amazing, right?
This truck definitely offers you functionality and art in a package so what is there not to like?
Check out the video if you wanna see and hear more.