Stunning 1972 Ford Gran Torino with Rowdy 351 V8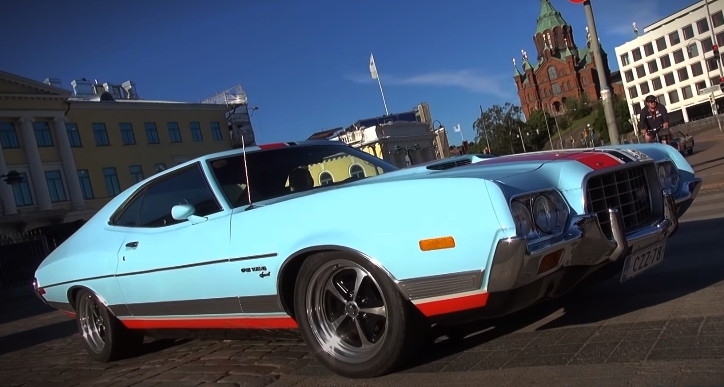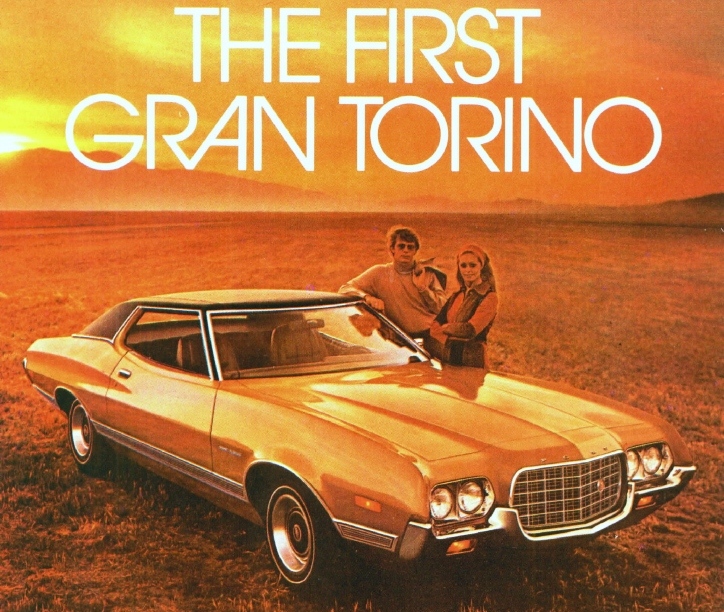 The Ford Torino has always been one of my favorite muscle cars. The size, the body style, the engine options, everything about these was great. Of course, like most of the American classics from that era, the late 60's and early 70's models are the most desirable today. I find the 3rd generation Ford Torino as attractive, and you don't really see many of these.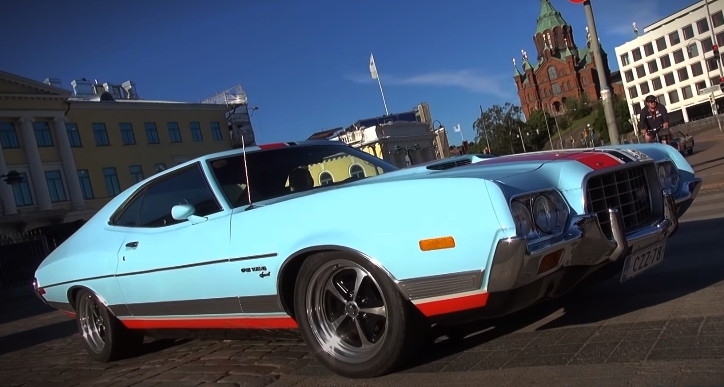 While I am not a big fan of light blue cars, the stripes really make this 1972 Ford Gran Torino stand out. It has a very nice stance too, but my favorite part is the 351 V8 sound. Obviously, it has some tweaks (cam, heads, valves, exhaust etc.) and while many would prefer the sound of a stock Ford 351, I think most will enjoy this one too. Overall, very cool Sportsroof Gran Torino filmed during a muscle car event in Finland.
Play Jamboolio's video to see and hear more of this 1972 Ford Gran Torino Sport 351