Super Clean Old School – 1971 Chevy Camaro 307 Build
Take a look at the video put together for Roland Besselink's super clean all black 307 Small Block powered 1971 Chevy Camaro build and read its  story below.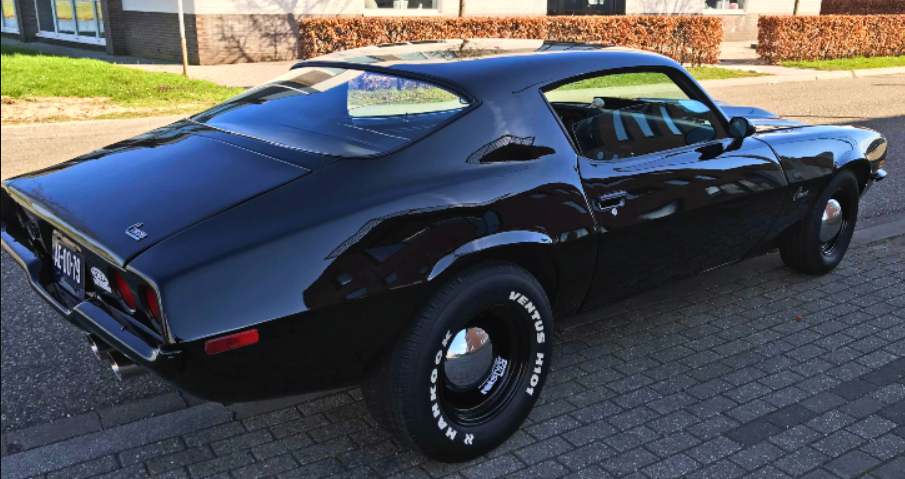 The fans of Hot American Cars know that we have always paid respect to the European muscle car enthusiasts.
Across the old continent there are plenty of great communities, and these guys keep their hot rods old school. In our opinion that is the most important, preserving the classic muscle car culture. Roland Besselink, owner and builder of this immaculate 1971 Chevy Camaro is the perfect example.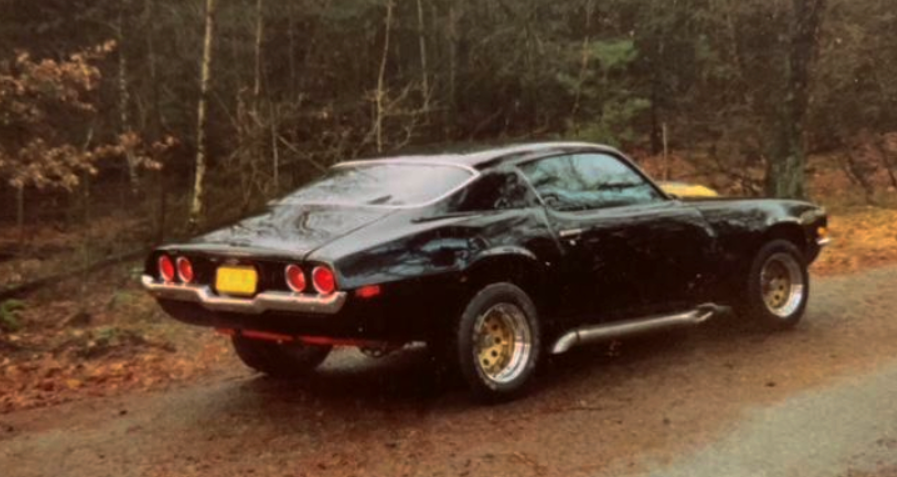 Firstly the car got imported to Germany and then to the Netherlands from where Roland purchased it for around $10,000 back in 1999. The Chevrolet Camaro had the very common for the 70's hot rod look. Black paint with Yellow stripes, and plastic hood scoop, gold wheels, chrome side pipes, and unfortunately a lot of rust.
The man started the restoration right away in the 1971 Camaro, some friends helped him and we had a super clean ride.
The whole vehicle was blasted, all sheet metal replaced, and everything else overhauled. He rebuilt the factory 307 Small Block Chevy engine, upgraded it with 268 camshaft and 68CC heads and painted it in Black so it can match the rest of the car.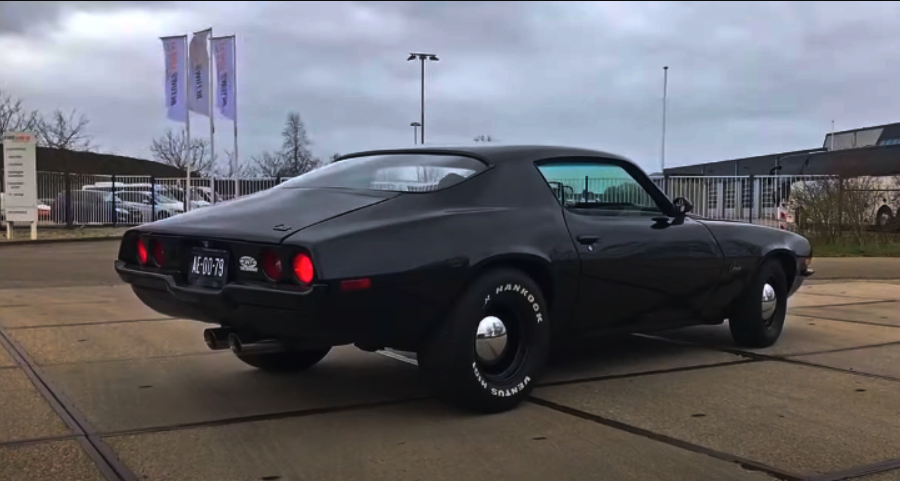 He estimates the 307 V8 engine at 260 horsepower controlled by TH350 transmission and redone factory 10-bolt rear axle. It's not a lot, but these were low compression engines even before 1971, and Roland wanted to keep the Camaro mostly stock.
What we love the most about this build is definitely the paint job and the wheels.
Simply awesome.
Share your thoughts with us.