1966 Corvette Barn Find With 327 Small Block Mouse Motor!!
Due to the fact that the vehicle has a few add-ons on it for example  the rear air intake scoops which are fake and only serve to draw looks and not to draw air, the flared wheel arches or the hood which was reserved for the big block Chevy, which should not be on there since this is a small block engine, it is obvious that this is not one of those all original cars.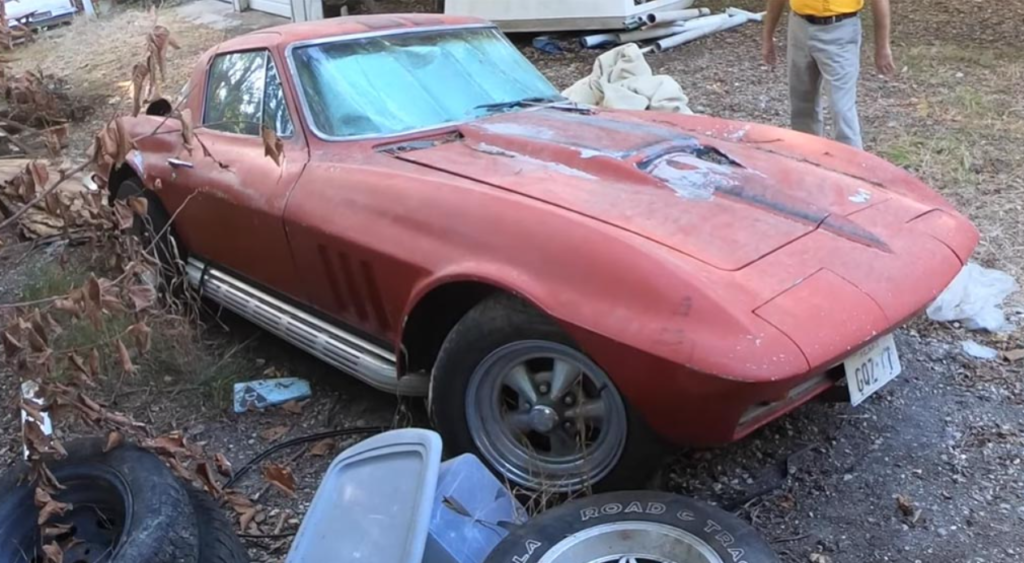 But even after all that time this American Classic Muscle car still looks as amazing as always, and no matter the little field mouse living under the hood, the car still is something that many would like to have in their garage.
According to the stickers it seems that this car has been sitting here since October 1981 that is quite a while and this guy has his work cut out for him, because he is going to try and get it running and rolling, so check it out and share with us what you think?