Beauty 1966 Ford Fairlane GT 4-Speed in Action
The Ford Fairelane  never got even close to the Mustang popularity, it still is a favourite among many muscle car enthusiasts and today we have a fascinating example. 
This awesome Red 1966 Ford Fairlane GT impresses us with its stunning appearance, but the powertrain of this gem is even more exciting.
The factory 390 engine was the only option for the 1966 Fairlane GT and was swapped with a bigger 428 V8 Ford powerplant dressed with aluminum heads, Comp cam, Eagle rods, headers etc. and paired with a Top Loader 4-speed transmission and 3.50 gears Ford 9-inch rear.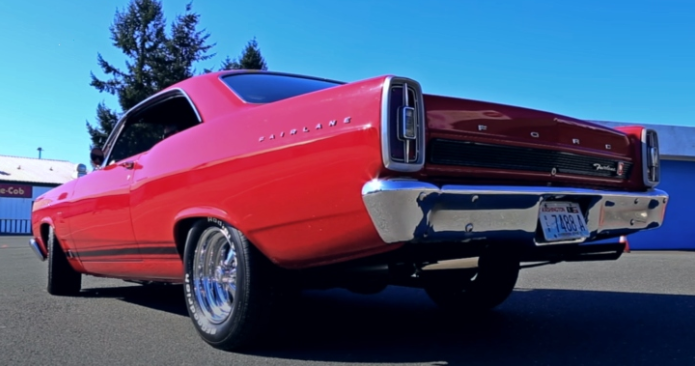 Check up the video to learn more about the awesome vehicle.