Intimidating 1969 Chevy Camaro Z/28 Pro Street
Every big car show gathers plenty of first generation Camaros and the OBX Rod and Custom Festival in North Carolina was no exception. Plenty of pro street muscle cars showed up and this Black 1969 Chevy Camaro Z/28 was certainly one of the most intimidating with its overall appearance. I'm not sure what's under the hood, but looking at these huge meats at the rear, it must be something with tons of power and torque.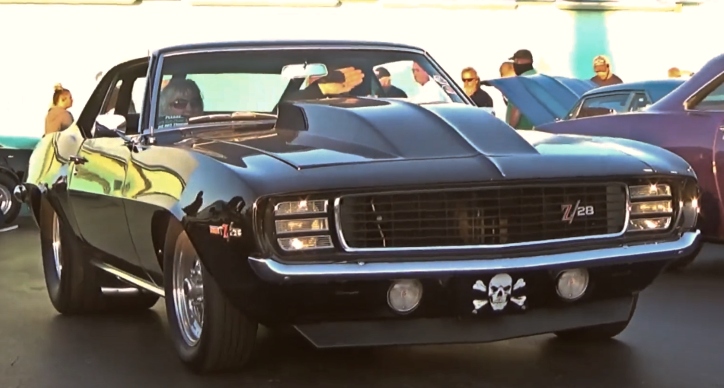 Check out DreamGoatInc's video to see and hear more of this 1969 Chevy Camaro Z/28.