Daily Driven Blown 1965 Dodge HEMI Coronet Gasser
It is really nice that there are still old timers who have the balls to build and drive these cars nowadays. Former Marine Alexander Case doesn't own a truck or a trailer, he drives his 1965 Dodge Coronet Gasser everywhere he goes. Registered and insured, this wicked Mopar gets tons of attention on the streets with the huge blower topped with 8 deuces.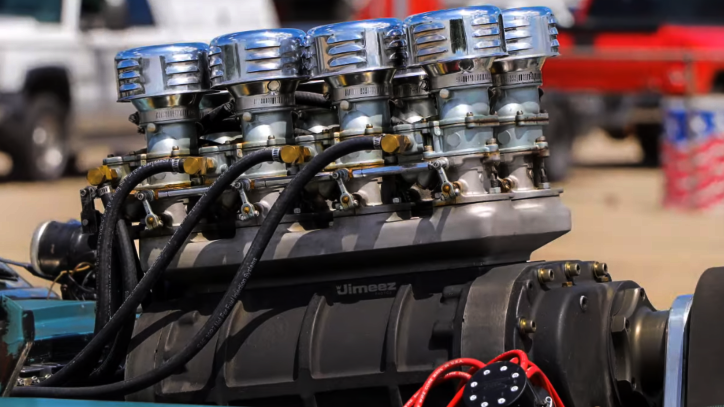 Alexander's 1965 Dodge Coronet sports a Keith Black 624 Cube HEMI V8 with Magnesium Super Blower and is the only one in the World with dual Vertex Magnetos. The Ex-Marine shares his gasser is built for the streets and he goes to the strip more for the show and the spectators. Check out my man James Hrovat's video from the Glory Days Event at Byron Dragway.